STOP HUNTING! GIVE ANIMALS THEIR RIGHTS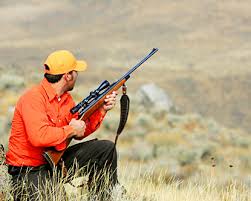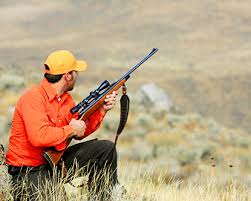 Does that picture look 'humane' to you? An idiot of a man teaching his child to be like that?? How Discusting!!
How could you do that, bring a child up to show no compassion towards animals, he will never feel love towards animals, that beautiful part of life has been taken away from this child, in such a vicious way!! Do we want men who do things like that sharing our planet?
How would you feel as a parent if you were rearing your children under false pretences, as they will be murdered just like you will. They are trapped in their own home to be killed with no escape, and no chance of survival.
Please take a moment to sit and imagine what they go through and how you and your children would feel in this situation.
THIS IS THE WAY THEY ARE FORCED TO LIVE! Please help to STOP this!
They need your help they cant speak for themselves, so please help me be their voice to shout out for help and make oursleves heard!
I want to let all those animals keep their precious little lives, they only get one chance, it is all we want.

This has gone on for too long, the more seconds we waste, the more animals die! We can put a stop to this, to make our world more civilised!
THERE IS NO NEED FOR THIS TO BE HAPPENING! The barbarians who are doing this wont starve and there are plenty of other games to be enjoyed. WHY should animals be slaughtered for 'games' sake? Why should they suffer because some people are mentally insane?
Please sign to ban killing of these animals for entertainment! All i need is your signature! we can stop this! Please help to make a difference, the animals need you!
Posted by
admin
on Jun 6 2013. Filed under
Uncategorized
. You can follow any responses to this entry through the
RSS 2.0
. You can leave a response or trackback to this entry