This crab could save your life – if humans don't wipe it out first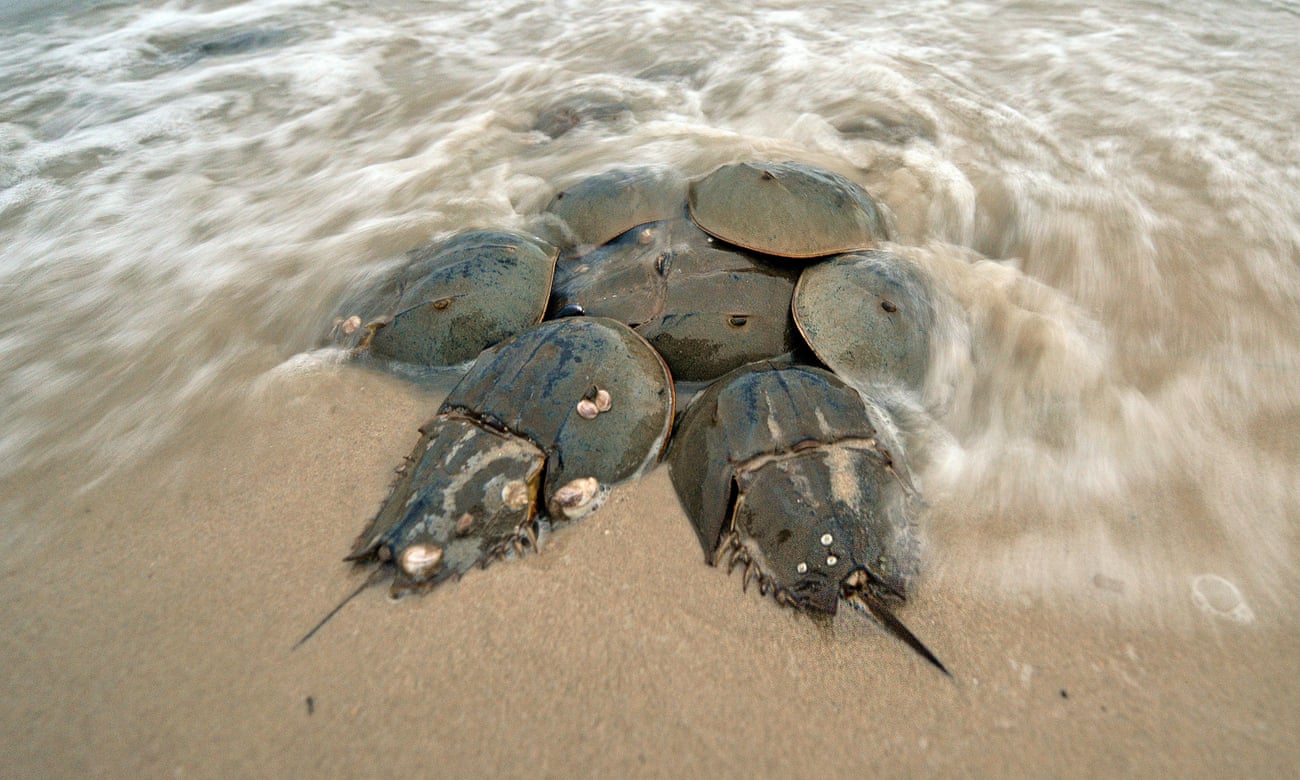 Few people in the world are aware their wellbeing may one day depend on a blue-blooded crab that looks like a cross between the facehugger from Alien and a gigantic louse. Fewer still realise this ancient creature now faces its greatest threat in more than 450m years.
The American horseshoe crab outlived the dinosaurs and has survived four previous mass extinctions, but is now menaced by the pharmaceutical industry, fishing communities, habitat loss, climate change and, most recently, choking tides of red algae off the east coast of the United States.
Abundant three decades ago, this living fossil was put on the vulnerable list by the International Union for the Conservation of Nature in 2016. Scientists say the crab's decline symbolises the huge economic and health costs of biodiversity loss worldwide.
read more:https://www.theguardian.com/environment/2018/nov/03/horseshoe-crab-population-at-risk-blood-big-pharma
Posted by
admin
on Nov 4 2018. Filed under
Environmental livelihood
,
News at Now
,
News From Roots
. You can follow any responses to this entry through the
RSS 2.0
. You can leave a response or trackback to this entry