Water Innovations For A Hot, Hungry Planet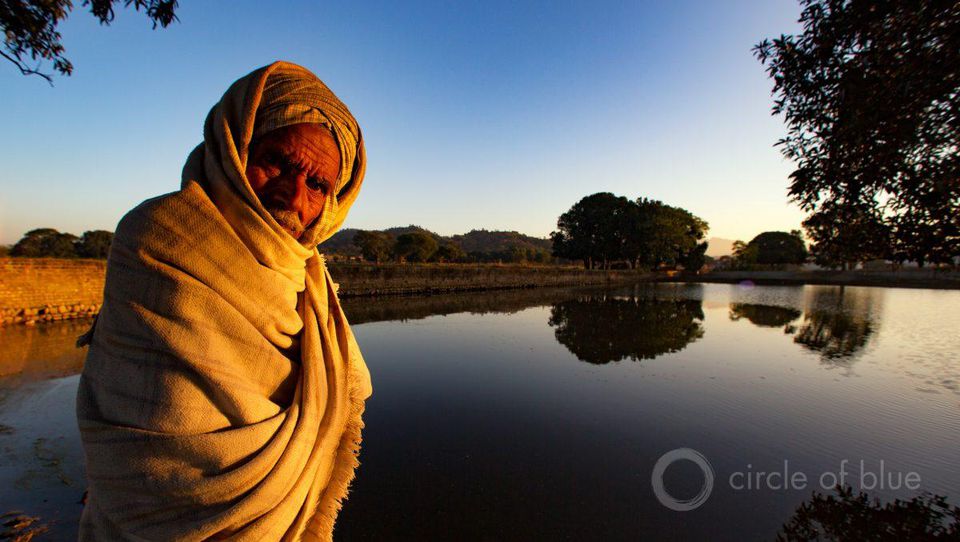 Water crises are among the top five global risks in the world today. Nearly a third of the global population copes without access to safe water and as many as 700 million "water refugees" could be displaced due to intense water scarcity by 2030. Against this backdrop, we need to nourish a growing population – and yet agriculture uses nearly three quarters of our freshwater resources.
For Jain Irrigation Systems Ltd (JISL), the world's second largest micro-irrigation company, headquartered in India, these challenges are core to their business strategy. I invited Anil Jain, the company's vice chairman and managing director, to share his perspective on our present water challenges and the market-based innovations that can provide solutions.
Lorin Fries: Why should we be concerned about water use in agriculture?
Anil Jain: Of the water withdrawn today for human uses around the world, the production of food and other agricultural products represent 70% of freshwater withdrawals—and beyond 80% in India. Yet less than 3% of global total water resources is freshwater. At the same time, we have increased need for food: in India alone, demand is constantly rising in view of the ever-increasing population—projected to be 1.5 billion by 2030—and the improving per capita income. As an agri-food company, we feel that improving water factor productivity can reduce demand for agricultural water, while producing more food.
Fries: The last four years have been the hottest ever on record.How does climate change affect water availability and use for agriculture?
Jain: The alarm bell is already ringing. Climate change is affecting the hydrological cycle and the quantity and quality of freshwater sources available for human use. The recent IPCC special report on global warming of 1.5oC indicates that agricultural economies, which includes India, would suffer pronounced impacts of global warming in the form of floods, droughts, water scarcity and decrease in food production, exposing a greater proportion of an already vulnerable population to poverty, food and livelihood insecurity in the near future. Scientists also indicate that water stress will be 50% more if warming does not stop at 1.5oC, and instead leads towards 2°C.
For More: https://www.forbes.com/sites/lorinfries/2019/02/06/water-innovations-for-a-hot-hungry-planet/#304b2033eaf9
Posted by
admin
on Feb 11 2019. Filed under
Food security
. You can follow any responses to this entry through the
RSS 2.0
. You can leave a response or trackback to this entry