What does air pollution do to our bodies?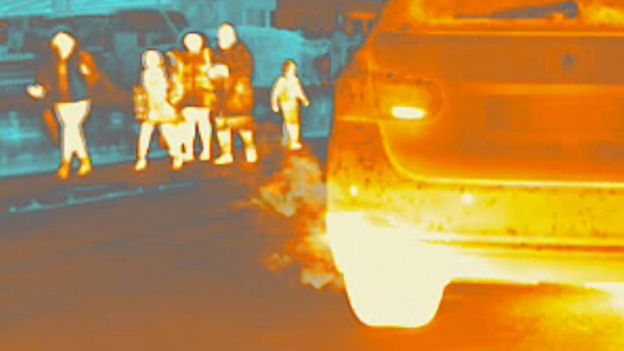 The countdown has begun to the launch of one of the world's boldest attempts to tackle air pollution. From next Monday, thousands of drivers face paying a new charge to enter central London. The aim is to deter the dirtiest vehicles in an effort to reduce diseases and premature deaths. The initiative comes as scientists say the impacts of air pollution are more serious than previously thought.
The mayor of London, Sadiq Khan, told the BBC the threat of air pollution, which is mostly invisible to the naked eye, was "a public health emergency". He added: "One of the things that has troubled me is that because we can't see the particulate matter, the nitrogen dioxide, the poison, you don't take it seriously."
But over the last few decades, research has revealed how gases like nitrogen dioxide and tiny particles, known as particulate matter or PM, can reach deep into the body with the danger of causing lasting damage.
Asthma attack

The most obvious effects are on our breathing – anyone suffering from asthma, for example, is more likely to be at risk, because dirty air can cause chronic problems and also trigger an attack. "I had to stay up one night because my chest was really bad because [of] all the polluted air," 10-year-old Alfie told me. "I couldn't go to sleep and my mum had to stay awake." "All that polluted air can hurt your lungs, it can even damage you brain, it can damage nearly everything in your body," he said. A pupil at Haimo Primary School in Eltham, close to London's busy South Circular Road, Alfie is one of 300 children across the capital taking part in unique research.
For More: https://www.bbc.com/news/science-environment-47777103