Zainab Mughal: Toddler with cancer spurs hunt for rare blood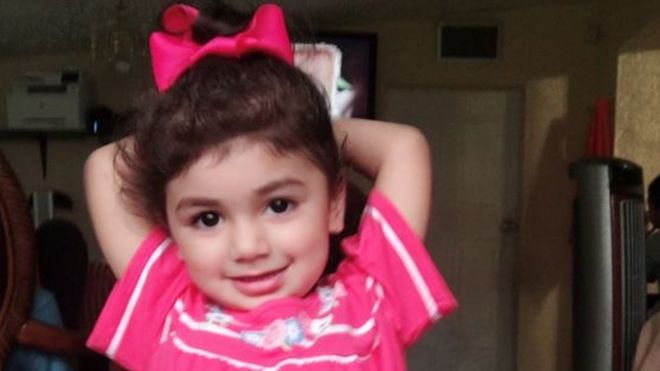 A two-year-old US girl who needs several blood transfusions to fight cancer has spurred a global campaign to search for compatible donors.Zainab Mughal has one of the rarest blood types in the world, which makes it difficult to treat her condition.Campaigners say more than 1,000 people have been tested, but only three so far have the blood she needs.Doctors say seven to 10 donors will be needed over the course of her cancer treatment.Earlier this year Zainab was diagnosed with neuroblastoma, an aggressive and rare form of cancer that mostly affects babies and young children.
Blood transfusions will be needed for the duration of her treatment, but Zainab's blood is "extremely rare" because it is missing an antigen – "Indian B" – that most people carry in their red blood cells, says OneBlood, a non-profit blood centre that's spearheading the search for donors.
The only donors likely to be a match are people of exclusively Pakistani, Indian or Iranian descent with blood type O or A, OneBlood says.But even within these populations, fewer than 4% of people will be missing the Indian B antigen.